Pictures of the
Cranberry Counseling PC
office.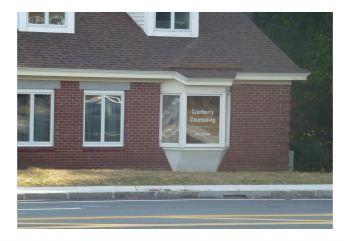 A picture of Cranberry Counseling, PC
from across 769 Plain Street (Rt. 139)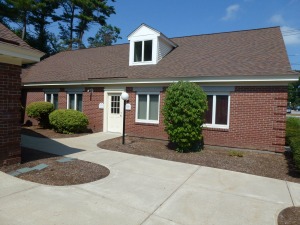 A view of Suite B as you approach from the parking lot.
And our sign outside the front door.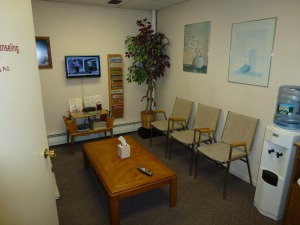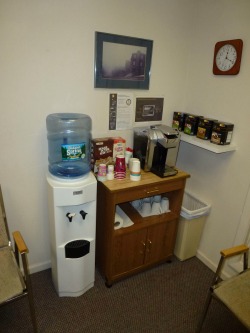 This is the Waiting Room.  Private and calm, with basic tv.  Dr. Hayes will meet you here.

Complimentary coffee, tea, cocoa, and spring water are available while you wait.
This is a peek into the therapy room.  Comfortable and confidential.  Also private, with soundproofed walls and a solid wood door. 
The bay window on the right looks onto Plain Street (Rt. 139).

The play therapy area for kids.