Cranberry Counseling, P.C.

Cranberry Counseling, P.C.

1362 Washington St (Rt. 53)


Suite 2 (Second Floor)




Weymouth, MA  02189





Psychological Services


for Children, Adolescents, Families & Adults


Psychological services are offered for children, adolescents, families and adults,
covering a full range of clinical, outpatient mental health needs, for example:
School Problems
Learning Disabilities
Conflict with Peers
Conflict with Authority
Failure to Achieve, Complete Work

Behavior Problems / Parenting
Attention Deficit Hyperactivity Disorders (ADHD)
Oppositional Defiant Disorder (ODD)
Social Skills
Conduct Problems

Anxiety / Panic
Separation Anxiety
Panic Attacks
Social Anxiety
Obsessive Compulsive Disorder (OCD)
Cognitive & Behavioral Therapy

Substance Abuse & Recovery
Adult Children of Alcoholics
Recovery and Emotional Health

Divorce & Remarriage
Family Blending
Coping with Loss or Change
Emotional Coping Strategies
Education
Adoption

Physical / Sexual / Emotional Abuse
Post Traumatic Stress Disorder (PTSD)
Survivors of Abuse

Developmental Issues
Mental Retardation (MR)
Developmental Disabilities (DD)


Fees for services are covered by most health insurance carriers.
Be sure to check with your insurer about prior approval, or network provider requirements.
You may also want to inquire about any deductible, copay fees, and coverage limits of your insurance contract.
We will submit claims directly to your insurance carrier with your permission.


Scheduled appointments are available DAYS and EVENINGS, as well as on-site at school or other organizations.
Office hours are Monday through Friday, 12 Noon to 8 PM.
Call: (781) 837-5344 to schedule an appointment.


A 24-hour live answering service is available
for current clients
with emergencies or other crises.

Specific services, provided in a relaxed, comfortable and professional setting, include:
Diagnostic Evaluations
Your first session, for you, or for your family.
This meeting helps to identify:
strengths and weaknesses in functioning,
areas of distress and need,
gather information (past reports/questionnaires)
and to formulate the diagnosis and a treatment plan.
Psychotherapy
Individual Therapy
Brief, Problem Focused Therapy
Long Term Therapy
Family Therapy
Child Focused / Parenting
Communication Training
Conflict Resolution
Alcohol and Drug Counseling (Substance Abuse)
Evaluation for Treatment Needs
Individuals and Families in Recovery
Families of Active Substance Abusers
Seminars, Workshops & In-Service Trainings
Programs on emotional/behavioral issues, learning, parenting, substance abuse, suicide and program development,
are available to the community, businesses or agencies.
Presentations are tailored to specific individual needs.

Services are Delivered by Terry Alan Hayes, Ph.D.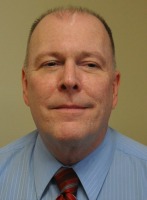 Dr. Hayes is a Licensed Psychologist and Health Service Provider.
He has been delivering quality services to children, adolescents, families and adults since 1985.
Call: (781) 837-5344 to speak to Dr. Hayes.
or email: Dr.Hayes@cranberrycounseling.net
See Dr. Hayes's profile at Psychology Today.


Please go to our Frequently Asked Question's (FAQ) page,
for answers to common questions that client have,
especially when considering bringing children to therapy.