Terry Alan Hayes, Ph.D.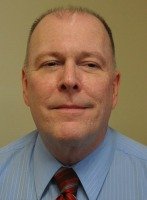 Terry is a Licensed Psychologist and Health Service Provider in the state of Massachusetts.
His professional doctorate and master's degrees are from:
St. Louis University,
Graduate School,
Psychology Department,
Missouri,
1984.
An American Psychological Association accredited program.
His undergraduate degree is from:
University of Rochester, in Psychology and Biology, Rochester, New York, 1978.
Greetings from Dr. Terry Alan Hayes!
I am the owner of Cranberry Counseling, and provide direct clinical services.  I have been working in private practice in Marshfield, MA since 1985.  My specialty is working with children, adolescents and famililes.  I also provide therapy for individuals, and have worked with clients in most of the area schools (public and private).
My services are generally short-termed, problem-focused, and solution-oriented.  I can offer a wide variety of diagnostic and treatment strategies, and tailor services to specific needs.  My clients participate in forming treatment plans and goals.  I offer feedback as well as constructive suggestions and techniques.
Psychological therapy has been demonstrated to WORK, offering productive results.  Client satisfaction is important to me.  My services can be helpful for behavioral problems, emotional difficulties, relationship issues, learning problems, and more.
My services are compliant with most managed care requirements.  I am responsive to schools and other professionals.  Many clients are referred to me by their child's school, or by a physician with whom I have worked before, or by one of my clients.
I look forward to working with you or your child or family.  Please contact me if you have any questions about my skills or procedures.
I am a member of the American Psychological Association, the Massachusetts Psychological Association, National Register of Health Service Providers in Psychology.


Cranberry Counseling, P.C. draws clients from Plymouth County, including Marshfield, Hingham, Cohasset, Scituate, Duxbury, Plymouth, Norwell, Pembroke, Kingston, Carver, and Rockland.  Clients also come from Weymouth, Abington, and other Norfolk County towns.
For more information, or to schedule an appointment, call:
(781) 837-5344.

See Terry's profile at Psychology Today.